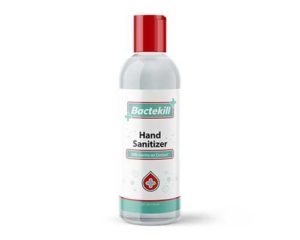 Eagle Labs, a contract manufacturing of white-label and store-brand products, is taking steps to offer hand sanitizer amid the coronavirus pandemic. The company announced that it has transformed part of its manufacturing footprint to enable manufacturing OTC-quality hand sanitizer under the brand Bactekill.
Eagle Labs said it has registered with the Food and Drug Administration, which has allowed it to develop the hand sanitizer with scientists boasting more than 30 years of experience. The product is 70% alcohol, and the company is using its experience in skin care manufacturing to ensure Bactekill has a good skin feel as well.
Eagle Labs said it has hired more than 30 people in St. Petersburg, Fla., to make Bactekill, many of whom were recently laid off by area companies.